Regular price
$24.95 USD
Sale price
$19.99 USD
Unit price
per
Sale
Sold out
Buy the Ebook Bundle and save! 
Leveling up would be fun...

If it weren't so deadly.


Eve is a survivor. Kidnapped and genetically enhanced, she wakes in an alley with the ability to level up. As a Player, her life now belongs to the Game.

Deadly Trials offer fantastic and powerful prizes, but as she fights against both alien monsters and other Players, Eve knows she would do anything to escape the Game.

She may have to risk more than just her life to gain the power to control her own destiny...


Seeds of Chaos is a dark and deliciously violent adventure series that combines science fiction, fantasy, and LitRPG elements. You'll love this series because of the electrifying action, flawed characters, and kick-ass heroine.


Binge the Complete Series!
FAQs: How will I get my ebooks?

Ebooks are delivered instantly by a link in your confirmation email (and as a backup, also by email from our delivery partner, BookFunnel.)
FAQs: How to read my ebooks?

You can read the ebooks on any ereader (Amazon, Kobo, Nook) on your tablet, phone, computer, and/or in the free BookFunnel app.


Use the link in your confirmation email to read in the BookFunnel app or send the book to your preferred reading device, and enjoy!
View full details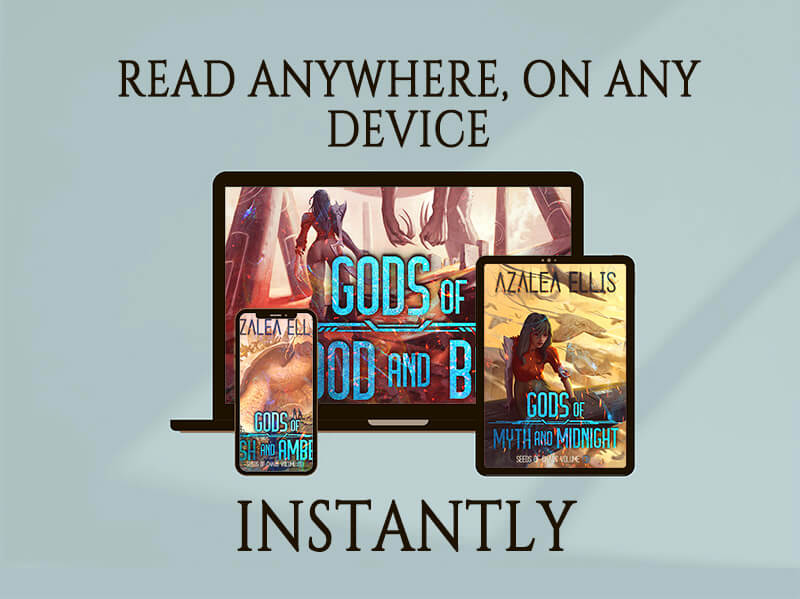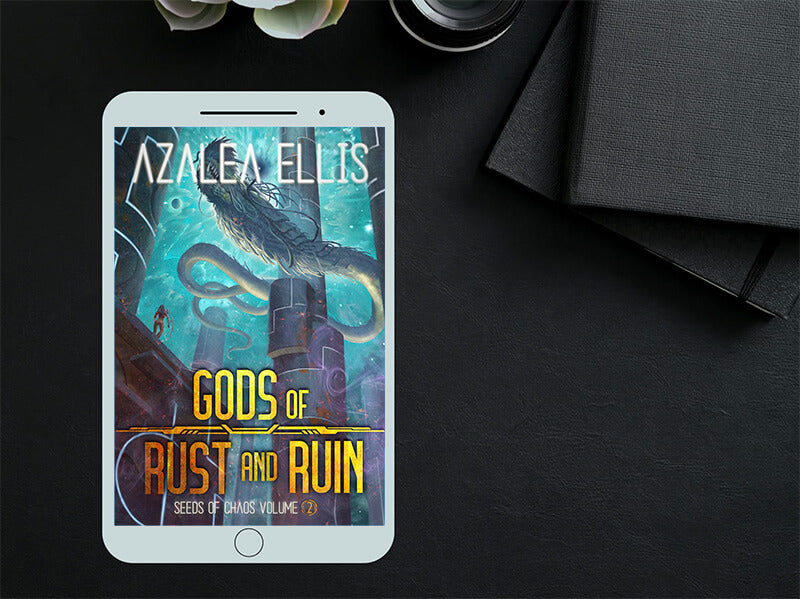 Thrilling
This felt like the start of the Manhwa Dice, but immediately got more intense.
Our main character having a flexible moral compass, and a willingness to use whatever and whoever to get what she wants, but in a logical growth way was very cool.
Brilliant Author writing in a genre I thought I hated.
I have now been reminded that it doesn't matter what kind of story an author writes, if the author it truly talented, the story will be wonderful. I'm not a fan of GameLit/LitRPG stories, but Azalea Ellis gripped me from the first page and distracted me from everything else I intended to do until the last page. Now I have no choice except to read the rest of her series. I am a huge fan of her "Practical Guide to Sorcery" series, but avoided her "Seeds of Chaos" because of the "LitRPG" designation. I'm kicking myself for that now.
Good stuff
It grabs you and keeps your attention. I like the story and am invested in finding out what happens next. Litrpg, all action, no romance
Fodder for Kindle Unlimited
A somewhat clumsy mix of science fiction, high fantasy, and a bit of death games mixed in. Overall, good if you're bored and have nothing better to read.
Quite a crazy read!
Book 1 was very intriguing. Watching the main character grow over the arc was very entertaining and rewarding by the end.